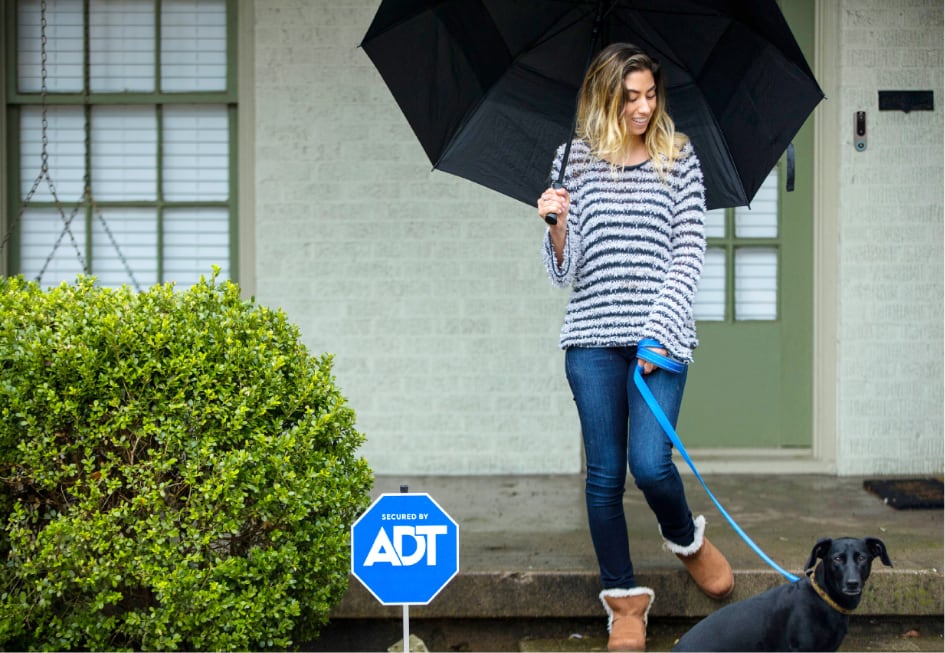 Installing Security in Layers Is A Smart Plan
A layered defense is a wise strategy for safeguarding your home. A comprehensive alarm system should include window and door sensors, video surveillance, doorbell cameras, motion-activated lighting, and smart door locks. Your signage warns potential intruders that these layers might be installed but they would only be a single aspect of your entire protection plan.
A yard sign may be enough to discourage an uninitiated invader in Savannah, but a single sign in your mulch bed will not dissuade a career criminal. If they don't see other home defense components, they may conclude that the sign is a fake and your house is fair game.
Will Home Security Signs Deter Intrusion In Savannah?
There's a general idea that putting a home security sign next to your home's entrance is all you need to prevent criminal activity. In essence, a burglar is supposed to view "Protected By ADT'' and go on past. With this in mind, could you just have a home security sign in Savannah and not worry about an actual home security system? Basically, a security system isn't needed, all you need is a home security sign in Savannah. It's the home security sign that deters intrusion in Savannah not the security system.
Even though there is merit in showcasing signage from prominent home security providers such as ADT®, it's not all you need to turn away career criminals. Instead, you're better off backing them up with real security components. You will likely agree it's a smarter and safer plan than taking the chance that your home security signs will deter intrusion in Savannah.
Reinforce Your Savannah Home Security Signs With Actual Protection
While home security signs could deter intrusion at times, you shouldn't rely on them as your only form of protection. Alternatively, think about using a combination of the ensuing components:
● Video cameras: Let's face it, intruders never wish to be captured on video as it can be used against them in a criminal case. You should install exterior surveillance that covers typical access points including front and back doors, garage, and windows.
● Sensors for access points: A great number of invaders will enter through doors or windows, so those should be protected by detection equipment like motion and glass break sensors. When a sensor is activated, your system will alert you and your 24-hour monitoring professionals.
● Motion-sensor floodlights: Although it's the truth that many break-ins happen in the daytime when residents are working, you must also have a plan to protect against thieves who prefer the cover of darkness. Motion-detection lighting located around your access points will immediately highlight nefarious behavior and frighten off potential invaders.
● Smart entry locks and doorbell cameras: Smart locking systems will update you if an individual attempts to unlock your door. A doorbell camera enhances your protection by providing a live video feed. Both of these solutions work with your smartphone security application.
● Smart lighting: A great home automation component, smart lighting are able to be programmed for a schedule or activated directly from your phone. These innovative gadgets give the impression you are home and successfully deter burglars.
Get Started On Your Integrated Home Defense Plan
Why run the risk that standalone home security signs will deter intrusion in Savannah when you are able to install an integrated home protection plan? Reach out to (912) 226-4483 or fill out the form on this page to consult with one of our specialists. You may select from a range of packages at affordable monthly rates or you can personalize your system to your needs.
Cities Served Around Savannah By Secure24 Your Local ADT Authorized Dealer